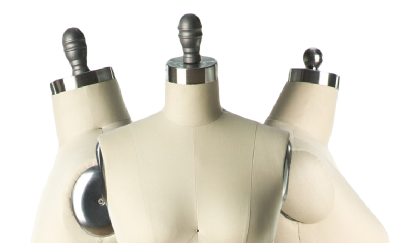 The never ending pursuit to produce the most useful dress form
We founded TSC on the principles of fashion, design, curiosity and the continuous refinement of fashion design tools. Focusing primary on dress forms (both Professional Forms and Display Forms) as well as mannequins, we seek to help fashion designers and retailers create and display the best fits.
Today, we consider ourselves fortunate to have countless fashion brands, stores, schools, designers and at-home crafters enjoying our products all over the world. However, we came from humble beginnings and have only gotten to this point through the trust and generosity our customers have placed in us over these years. We simply cannot thank you enough. This is all because of people like you.
With sincere appreciation and with excitement for what the future brings,
Yoel Weiss and the entire team here at TSC
The plan for 2022 is to further our production capabilities and inventory level program. We are also working on many exciting new projects for TSC (miniforms, a significantly expanded mannequin category, etc... stay tuned). Our team has also grown significantly in the early months of 2022 to further assist our customers.

We began the year with a large jump with the acquisition of the Fabulous Fit company. Fabulous Fit has been innovating in the dress form design space since 1994. They produce the excellent Padding System which is a series of specially contoured body pads to allow you to adjust your dress form to match your every curve. FF also produces a fully pinnable dress form. This is slightly different than our TSC dress forms which are built from a hard fiberglass inner core (though this inner core is then covered with a layer of felt/foam to allow for pinning). By late 2021, after many months of designs and prototypes, we were fortunate to introduce a new dress form line for FF, the Global Standard Edition (which uses a more curvy body type). These are perfect complements to our immensely popular TSC forms.

On the TSC side, we spent a great deal of effort to ramp up our production capabilities and inventory levels. This is part of a multi-year project and has progressed very nicely over the course of the year.

A year of massive and global turmoil also turns out to the year of a significant makeover for TSC. The 3/4 body was introduced for our Professional Dress Form line plus many of our existing models saw several of their components upgraded. In addition, our Display Dress Form and Mannequin lines were completely revamped with lots of new styles and options.

TSC has also moved into a larger facility and tripled our warehouse space to be better able to process orders.

We are looking forward to sharing a smashingly successful 2021 with our customers!

New professional dress form models are introduced. We also begin creating the female forms in size 22 and 24 (until now they had only gone up to size 20).

We introduce our retractable tape measure. It is German engineered and very precise. The numbering on the tape is large and very readable and it does not stretch (an issue many competing tapes have to deal with). The retracting mechanism also allows for the easy management of a very long tape length (120"!). Our first production run - meant to last a year - sells out in just over two months.

We begin to develop new products for the fashion design industry. This includes a line of sewing scissors made from specialty designed steel alloy which allows the scissors to keep their sharp edge for a very long time. We also experiment with rotary cutters and cutting mats.

Our transition to focus solely on our dress forms and the fashion industry (fashion stores and fashion designers). We begin supplying fashion schools and fashion programs all over the United States. Updated forms and sizes are introduced and are also well received.

We are becoming well known for our professional dress forms (even for consumers) and are receiving accolades from industry professionals. We realize that our specialty and the future of TSC will be in the professional dress form industry. Our forms are well made and are able to be priced much lower than our competitor's. We decide to focus on these forms and slowly begin phasing out the mannequins, showcases and clothing racks.

New Professional Dress Form models are created and are well received by the marketplace.

We decide on a name change to The Shop Company and perform a moderate site refresh. Our mobile site is also created.

Looking to increase our offering, the team attends trade shows and manages to secure manufactures for a line of glass display cases and designer clothing racks.

An unsuspecting "Aubrey F." becomes our very first customer through the new website! Interestingly enough, the customer had called in her order so we were able to tell her the good news in person. The order was for a tabletop display form and our site had now made its first $113.99.

The website is finally complete and (fingers and toes crossed) bug-free-ish.

Thinking we know how to code, our team begins work on the website. Several days (weeks) and many non-responsive servers later, we realize that there is still a lot to learn. We also begin a grueling month-long photoshoot but still manage to have some fun.

TSC is founded as "House of Display" by friends Yoel Weiss and Ben Friedman to provide retail stores with beautiful display equipment which would help them be able to update their look and expand their business. Our specialty is mannequins and we were able to source an extremely wide variety. The plan is to eventually create a website, but we begin selling on Amazon, Ebay, Etsy and Sears.