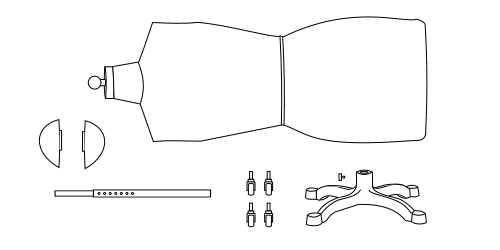 step 1.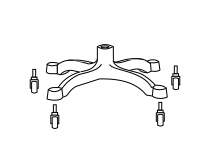 Install all four castors (wheels) by clicking them into the four holes underneath the base.
step 2.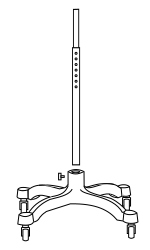 Insert the wider end of the telescoping pole into the slot in the center of the base. To secure the pole to the base, tighten the t-screw included on the side of the base.
step 3.

Once the pole is securely attached to the base, slide the torso onto the pole. The torso needs to be secured to the pole by tightening the t-screw in the disc surrounding the hole underneath the torso.
The height of the form can then be adjusted through expanding or contracting the telescoping pole.
The magnetic shoulders clip securely onto the shoulder caps of the form.